Tips for Replacing Gas Furnace Filters
To check availability, call us at 1-800-360-1569 or visit our online store.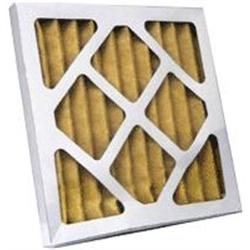 The replacement of your gas furnace filter is not only important to ensure the longevity and safety of your furnace, but also to keep down its operating cost. The majority of gas furnace filters are made from fiber glass and are designed to safeguard the device's vital components, such as heating coils and fans from getting damaged by dust and debris. In other words, the prime function of a gas furnace filter is to protect the device from getting contaminated. Some of the advanced gas furnaces have furnace filters with capability to eliminate bacteria and pollen thus enhancing the quality of your home's indoor comfort. However, a clogged furnace filter may affect the overall functioning of your furnace, thereby sometimes leading to energy wastage. Mentioned below are some effective tips for the replacement of gas furnace filters.
Prior to the replacement of gas furnace filters, make sure that the new filter is of the exact dimension and size as mentioned on the sides of the existing filter. Further, it is important to carefully read the instructions provided in the manufacturer's manual before starting to working on it. If you don't have the manual, log on to the website of manufacturer to get an idea on its replacement process. Once you have got a clear idea on its replacement, switch off the power to the unit. Then remove the old filter, which is usually placed within the blower compartment. Now place the new filter and ensure that it has been appropriately installed and the air flow arrows point towards the right direction. Note down the date of changing the filter.
It is recommended to change the gas furnace filter at least once every three months. For best results, get this job done by an experienced service technician.
To check availability, call us at 1-800-360-1569 or visit our online store.