Tips for Basic Maintenance on Heat Pumps
To check availability, call us at 1-800-360-1569 or visit our online store.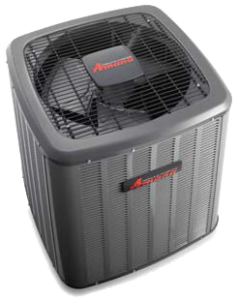 A heat pump can be an excellent addition to your property. However, in order to derive best results from a heat pump, it must be given proper care as well as maintenance. A well-maintained heating system not only ensures its long lasting performance but also helps to tremendously cut down the energy bills. Read on to know some simple yet effective tips in order to extend the life and quality of your heat pump.
Never change the settings of thermostat too frequently. For best results, opt for a programmable thermostat that helps you to adjust the temperature level more effectively.
Check the air filter in regular intervals. If air filter is contaminated and is difficult to clean, then replace it with a new one.
Ensure that the air registers are not clogged by furniture or other items.
Regularly check and clean indoor coils.
Regularly check and clean condensate pan.
Keep the area close to the outdoor unit free from debris, dirt, grass clippings and dry leaves.
Don't turn off the power to the outdoor unit except for while cleaning.
Despite the basic maintenance, if your heat pump does not function properly or it produces any kind of odd sounds, it is recommended to hire the services of a professional HVAC service technician. In addition, it would be a good idea to get your heating system inspected by an experienced service technician at least once in a year. A service technician can easily troubleshoot and repair issues like:
Duct leakage
Refrigerant leaks
Thermostat related problems
Electrical terminal problems
To check availability, call us at 1-800-360-1569 or visit our online store.