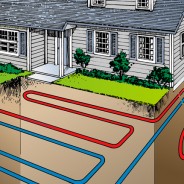 There are many opinions about geothermal closed loop installations regarding whether the pipes should be pressurized or non-pressurized.  The difference is that pressurized close loop systems have a positive pressure in the loops after flushing and are closed to the atmosphere.  Non-pressurized systems have a flow center that is open to the atmosphere (when the cap is open) and has no positive pressure. It is a flow center with an openable top that needs to be mounted at the highest point of the loop system. Both are dependable systems with...
read more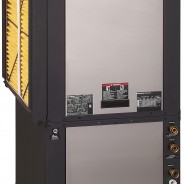 ClimateMaster's Tranquility series heat pumps are among the most preferred geothermal heating systems now available in the market. This is primarily due to top of the line features in the form of Earth Pure HFC-410A refrigerant unit, two-stage compressor, MERV 11 2" air filter and downflow configuration. There are also a number of factors that make it a popular choice among homeowners and residential users, such as: Savings on Utility Bills: Since this heating system is highly efficient, it helps you to tremendously save energy and...
read more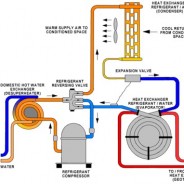 Ground source heat pumps, also known as geothermal heat pumps, have been regarded one of the best options for both residential and commercial purposes. From efficient functioning and savings on energy bills to low maintenance costs and environmental friendliness, a number of benefits are associated with the usage of a ground source heat pump. An interesting thing regarding a ground source system is that it uses earth's constant temperature to provide indoor comfort to your building, for which it uses a set of components. Perhaps the...
read more