Specifications of GPH1336M41 Heat Pump
To check availability, call us at 1-800-360-1569 or visit our online store.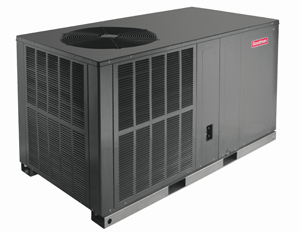 The GPH1336M41 is an energy efficient heating system that could be used to heat and cool your building from a single unit. Certified by the AHRI and listed on the ETL, this is one of the heat pumps involved in Goodman's GPH unit that is suitable for both rooftop and ground level installations for residential as well as light commercial applications.
Cooling Performance
The Goodman GPH1336M41 heat pump provides a SEER (Seasonal Energy Efficiency Ratio) of 13.0. With a nominal capacity of 36,000 BTUH, it has a cooling capacity of about 3 tons.
Heating Performance
It has a HSPF (Heating Seasonal Performance Factor) of 7.7 and its heating capacity is 34,200.
Features
With a voltage designation of 208-230v/1ph/60Hz, the GPH1336M41 is factory evacuated, charged and performance tested. It is complete with features such as:
Scroll compressor with internal relief valve
Convertible air flow: horizontal and down flow
Fully charged chlorine-free R-410A refrigerant unit
Liquid line filter dryer
PSC blower motor
Copper / aluminum fin coils
Totally enclosed and permanently lubricated condenser fan motor
Reversing valve
Defrost thermostat
Cabinet
Its cabinet is made from heavy-gauge galvanized-steel and is enhanced with attractive Architectural Gray powder-paint finish. Its specialties also cover louvered condenser coil and fully insulated air-handling compartment with easy to access panels.
Warranty
The Goodman GPH1336M41 is covered by ten-year parts limited warranty on all functional parts.
To check availability, call us at 1-800-360-1569 or visit our online store.