Maximizing Geothermal Incentives: Wyoming
To check availability, call us at 1-800-360-1569 or visit our online store.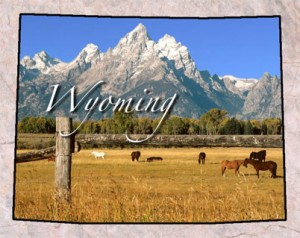 Wyoming is a great place to live if you like wide open spaces, it's also a great place to invest in a geothermal heat pump if you like saving money and getting a little back. Thanks to some beneficial utility programs, Wyoming residents can get tax breaks, low interest financing, and solid rebate dollars. Geothermal heat pumps are one of the best HVAC solutions available to homeowners. They can reduce power consumption, emissions, and seasonal bills. Meanwhile, geothermal heat pumps provide the same heating and cooling performance as traditional, but less efficient, HVAC systems.
The first hurdle to overcome for any new home HVAC system is getting the money to make the purchase. If you are a Wyoming homeowner and you don't have the cash on hand, you may be eligible for financing from Powder River Energy Corporation's Conservation Loan Program. The purpose of the program is to incentivize energy efficiency upgrades in their service area. If you get your power from Powder River and you want to upgrade to a geothermal heat pump, then you should consider going with a Conservation Loan.
Powder River Energy Corporation is not the only Wyoming utility that offers geothermal heat pump incentive programs. Black Hills Power, Carbon Power & Light, and Lower Valley Energy all maintain rebate programs for homeowners who invest in geothermal heat pumps. Regardless of who your service provider is, all Wyoming geothermal heat pump owners can apply 30% of the cost of purchase and installation to their Federal taxes thanks to the Renewable Energy Tax Credit.
For more information on how to save on your new geothermal heat pump, Wyoming homeowners should visit the Ingram's Water & Air State Incentives web site.
To check availability, call us at 1-800-360-1569 or visit our online store.