Maximizing Geothermal Incentives: Washington
To check availability, call us at 1-800-360-1569 or visit our online store.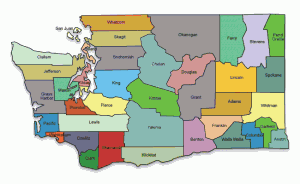 Washington state homeowners who already have or who are interested in installing a geothermal heat pump system in their home for heating and cooling should make sure they take advantage of some of the great available incentives. Depending on where they live, a Washington homeowner may be eligible for low-interest financing, tax incentives, or rebates from their utility company. These programs are designed to help defray costs associated with initial geothermal heat pump purchase and installation, making the energy efficient systems an even more valuable benefit over the long term.
All Washington state geothermal heat pump owners are eligible to claim a 30% purchase and installation cost tax credit on their Federal taxes. This benefit was created in part by the American Recovery and Reinvestment Act of 2009 specifically for renewable energy systems. Due to their over 100% operating efficiency, geothermal heat pump systems may be claimed. Any unused credits may be carried over for additional taxable years.
There are a number of local utility programs available. For example, Clark Public Utilities, Columbia Rural Electric Association, Grays Harbor PUD, Mason County PUD 3, Puget Sound Energy, and Snohomish County PUD No 1 all offer rebates for qualified geothermal heat pump purchases. Clark Public Utilities even offers a Residential Heat Pump Loan Program for qualified customers who need financing.
To stay up to date on Washington state geothermal heat pump incentives, visit the Ingram's Water & Air State Incentives web site.
To check availability, call us at 1-800-360-1569 or visit our online store.