Maximizing Geothermal Incentives: Vermont
To check availability, call us at 1-800-360-1569 or visit our online store.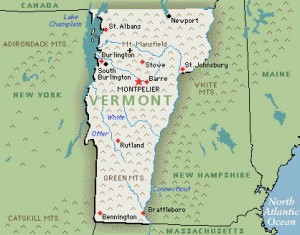 A Vermont winter might be great for skiing, but it doesn't exactly help when it comes to saving money on winter heating costs. There isn't much Vermont homeowners and small business owners can do about the heavy snow, but they can invest in a geothermal heat pump system. A geothermal heat pump can heat and cool, maintain even power management all year long, and reduce carbon emissions. They're great systems for folks interested in saving money without reducing their interior air comfort. Right now there are a lot of ways that Vermont homeowners can save money on a qualified geothermal heat pump purchase and installation.
For example, the Vermont Economic Development Authority and Efficiency Vermont have partnered to create a Business Energy Conservation Loan Program. Through this program, a small business owner may be qualified to receive low interest financing for the purchase and installation of qualified renewable energy systems like geothermal heat pumps. Loans are available to farmers, restaurant owners, retail business and manufacturing facilities.
Homeowners can also claim a 30% tax credit on the purchase and installation costs of a geothermal heat pump thanks to the Renewable Energy Tax Credit. Passed as part of the American Recovery and Reinvestment Act, the tax credit is open to all Americans and a saving any geothermal heat pump owner should take advantage of.
You can get even more information on Vermont geothermal heat pump incentives on the Ingram's Water & Air State Incentives web site.
To check availability, call us at 1-800-360-1569 or visit our online store.