Maximizing Geothermal Incentives: Oklahoma
To check availability, call us at 1-800-360-1569 or visit our online store.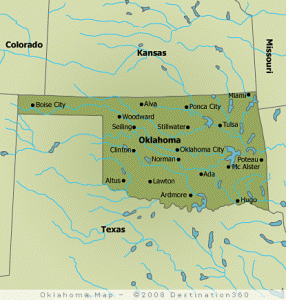 Geothermal heat pumps are a great option for heating and cooling no matter where in America you live, but where you live can give you some great incentives. If you happen to live in Oklahoma, there are a wide variety of rebates, loans and tax saving programs you can take advantage of to cut your costs on a qualified geothermal heat pump purchase. How much you can save will depend on where you live, who your electric provider is and other factors, but all Oklahomans can save and there's no reason not to take advantage of these free programs.
For example, under current U.S. law all Americans are eligible for a 30% tax credit related to costs incurred on a renewable energy system. This tax credit can be used to pay Federal taxes during the year of purchase. Any unspent credits may also be carried over to additional taxable years. This is a program any current or future geothermal heat pump owner should definitely take advantage of.
There are also loan and rebate programs available to Oklahoma homeowners that are not available in other states. For example, both OG&E and Oklahoma Municipal Power Authority provide low-interest loans to their customers who want to invest in geothermal heat pump technology. Meanwhile, all geothermal heat pump owners who get service from Associated Electric Cooperative, Edmond Electric, Oklahoma Electric Cooperative or Verdigris Valley Electric Cooperative are eligible for geothermal heat pump rebates.
To learn all you can about Oklahoma geothermal heat pump incentive programs, visit the Ingram's Water & Air State Incentives web site.
To check availability, call us at 1-800-360-1569 or visit our online store.