Maximizing Geothermal Incentives: North Dakota
To check availability, call us at 1-800-360-1569 or visit our online store.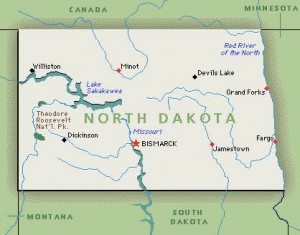 If you own your own home in North Dakota and you like saving money every year, then you should seriously consider investing in geothermal heat pump technology. Geothermal heat pumps are state-of-the-art HVAC systems that can reduce how much energy you need for summer cooling and winter heating. They're also one of the most 'Green' HVAC systems on the market, cutting emissions and reducing consumption. Not to mention that right now is a great time for a North Dakota homeowner to invest in a geothermal heat pump, since they can save a lot of money on tax incentives, local rebates and low interest financing.
In terms of tax savings, there are three different programs North Dakotans can take advantage of on a qualified geothermal heat pump system. First, there's the Federal Renewable Energy Tax Credit, a 30% tax credit on purchase and installation cost that may be applied to Federal taxes. Second, North Dakota offers a Geothermal Heat Pump Tax Credit for state taxes and, third, is a Renewable Energy Property Tax Exemption. These provisions allow a homeowner to save money on their state, Federal and North Dakota property taxes whenever they purchase and install a new geothermal heat pump HVAC system.
Taxes are only part of the benefits equation, since North Dakota homeowners can also get low interest financing through Northern Plains EC and their Residential and Commercial Energy Efficiency Loan Program or Otter Tail Power Company's Dollar Smart Financing Program. Other utility companies offer rebates for homeowners who already have a geothermal heat pump system installed in their home or small business.
North Dakota homeowners interested in learning more should visit the Ingram's Water & Air State Incentives web site for additional program information.
To check availability, call us at 1-800-360-1569 or visit our online store.