Maximizing Geothermal Incentives: New Jersey
To check availability, call us at 1-800-360-1569 or visit our online store.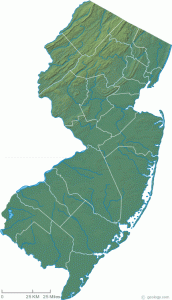 No matter where you live in the state of New Jersey, you too can save money on your yearly heating and cooling costs with a geothermal heat pump. Geothermal heat pumps have been around for years, but have seen a recent boost in popularity thanks to escalating energy costs around the world. Unlike a traditional air conditioner, a geothermal heat pump does not lose efficiency due to fluctuating exterior temperatures. A geothermal heat pump maintains stable operations year round and can heat as well as it can cool. It's a real option for New Jersey homeowners who want to save money and set themselves up for the long term.
New Jersey residents can also take advantage of local, state and Federal programs designed to incentivize geothermal heat pump purchase. For example, a New Jersey homeowner who installs a geothermal heat pump can apply for a property tax exemption under current New Jersey state law. Basically, a qualified geothermal heat pump will not increase your yearly property tax assessment even as it adds value and savings to a home. Like all Americans, New Jersey residents may also apply for the Federal Renewable Energy Tax Credit if they've purchased and installed a geothermal heat pump.
These are not the only renewable energy incentives available to New Jersey residents and for more information visit the Ingram's Water & Air State Incentives web site.
See all New Jersey Energy Incentives
To check availability, call us at 1-800-360-1569 or visit our online store.