Maximizing Geothermal Incentives: Montana
To check availability, call us at 1-800-360-1569 or visit our online store.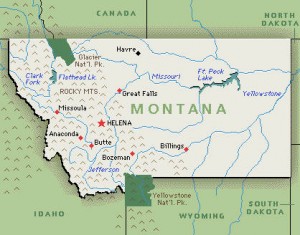 While Montana's diverse landscape is a great draw for tourists, no Montana homeowner wants to experience a diverse power bill. Fluctuating utility costs are a real headache, but there is a solution. A geothermal heat pump taps stable subsurface temperatures to provide reliable and even heating and cooling year round. Geothermal heat pump owners typically get a predictable electric bill and one usually much lower than what they were paying with a traditional HVAC system. Montana homeowners have even more reason to invest in geothermal heat pump technology, since they can take advantage of a wide variety of state, Federal and local utility company incentives.
One big advantage Montana residents have when it comes to geothermal heat pump purchase is the Montana Residential Geothermal Heat Pump Tax Credit and Geothermal Heat Pump Property Tax Exemption. This allows them to maintain their current property tax assessment and receive a credit for their state taxes. They can even combine those two state tax programs with the Federal Renewable Energy Tax Credit for greater savings.
Montana homeowners can also receive low interest financing for a geothermal heat pump purchase through the Alternative Energy Revolving Loan Program. Then, once they have their system installed, some Montanans can receive rebates from their local utility companies. For example, Black Hills Power and Yellowstone Valley Electric Cooperative will both pay out residential and commercial rebates to customers who maintain a geothermal heat pump in their home and small business.
To find out how you can save on a geothermal heat pump, visit the Ingram's Water & Air State Incentives web site.
To check availability, call us at 1-800-360-1569 or visit our online store.