Maximizing Geothermal Incentives: Missouri
To check availability, call us at 1-800-360-1569 or visit our online store.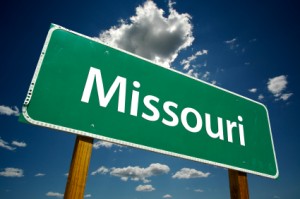 A geothermal heat pump system is one way to ensure reliable and cost effective heating and cooling for your home. Thanks to stable subsurface temperatures, geothermal heat pumps operate at greater than 100% efficiency, produce almost zero emissions, and, most importantly, can save you a lot of money every year compared with traditional HVAC systems. The downside to geothermal heat pumps is that, like most good things in life, they are not free. Still, if you're a Missouri resident and homeowner, there are a lot of ways you can save money on a qualified geothermal heat pump purchase.
One of the best ways for a Missouri homeowner to save money with a geothermal heat pump is through raw energy savings every month. The next best way is with the United States Residential Renewable Energy Tax Credit. The tax credit allows American citizens who invest in renewable energy technology, including geothermal heat pumps, to claim a 30% tax credit for qualified expenditures. The law even allows taxpayers to carry credits over to additional taxable years whenever the credit exceeds tax liability in one taxable year. If you install a geothermal heat pump, make sure you take advantage of this tax bonus.
Some of the best ways for Missouri residents to get even more savings out of their geothermal heat pump is via rebate and incentive programs offered by local utilities and cooperatives. Missouri Associated Member Cooperatives, Citizens Electric Corporation, Co-Mo Electric Cooperative, Missouri Rural Electric Cooperative, Ozark Border Electric Cooperative , Platte-Clay Electric Cooperative, Southwest Electric Cooperative, and White River Valley Electric Cooperative all offer rebate programs designed to reward customers with geothermal heat pumps. If you get your electric service from one of the above, make sure you contact them to find out how you can take advantage of their rebate programs.
With a geothermal heat pump there's no reason to keep overpaying for heating and cooling, and with all the state and Federal programs to help you, there's no reason to overpay for your geothermal heat pump either.
See All Missouri State Incentives
To check availability, call us at 1-800-360-1569 or visit our online store.