Maximizing Geothermal Incentives: Mississippi
To check availability, call us at 1-800-360-1569 or visit our online store.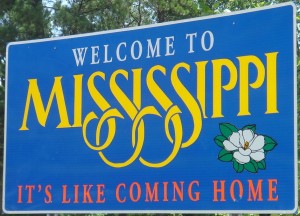 Geothermal heat pumps work like super efficient air conditioners, saving money during summer cooling, but they can also heat during winter while providing similar levels of energy savings. Geothermal heat pumps can do this, since they make use of stable subsurface temperatures. No matter how hot or cold it gets outside, ground temperature not far below the surface rarely fluctuates. This stability gives geothermal heat pumps unparalleled capability, allows them to operate at over 100% efficiency while producing minimal emissions and saving homeowners a lot of money. Right now, there's never been a better time for a Mississippi homeowner to invest in geothermal heat pump technology thanks to all the incentives, savings, and rebate programs they can qualify for.
Like all Americans, Mississippi homeowners can participate in the Renewable Energy Tax Credit, a program from the Federal government that allows a 30% tax credit claim on a geothermal heat pump system. Mississippi residents who receive their utility service may also apply for a low interest loan through the EarthCents Financing Program. Interest rates vary, credit requirements are typical, and funding amounts will depend on the type of geothermal heat pump an applicant wishes to purchase for their home.
Mississippi Power is not the only state utility with a geothermal heat pump incentive program. Coast Electric Power Association, Pearl River Valley Electric Power Association, Singing River Electric Power Association, and Southern Pine Electric Power Association all offer geothermal heat pump rebates whenever a customer installs one in a home in the service area. Basically, each of these utility companies will pay their customers if they have a geothermal heat pump.
For more information on Mississippi geothermal heat pump and other energy efficiency incentives, feel free to visit the Ingram's Water & Air State Incentives web site.
See All Mississippi Energy Incentives
To check availability, call us at 1-800-360-1569 or visit our online store.