Maximizing Geothermal Incentives: Kentucky
To check availability, call us at 1-800-360-1569 or visit our online store.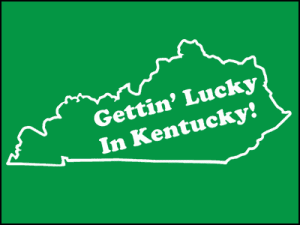 Relying on a geothermal heat pump system to heat and cool your home is one of the best investments you can make to ensure long term energy savings, minimize your home's carbon footprint, and keep your bills stable month after month. Geothermal heat pumps get their consistent performance by using subsurface temperatures that rarely change, allowing them to get over 100% efficiency. Of course, geothermal heat pumps aren't free, but if you're a Kentucky resident and homeowner, there are a couple of state and Federal programs you can use to reduce how much you pay for your geothermal heat pump.
The first thing you need to do is make sure you take advantage of the Kentucky Renewable & Energy Efficient Tax Credits Program and the Department of Energy's Residential Renewable Energy Tax Credit. The Kentucky tax credit allows you to claim a 30% tax credit on a qualified renewable energy system, and geothermal heat pumps meet current legal requirements. The DoE program allows much the same, but the tax credit applies to Federal taxes. For more information on the tax credits, contact the Kentucky Department of Revenue or the United States Internal Revenue Service. The Department of Energy may also be able to provide information on the Federal tax credit.
Depending on where you live in the state, you may also be eligible for a geothermal heat pump rebate from your local electric utility. Currently, Blue Grass Energy, Clark Energy, Cumberland Valley Electric Cooperative, Duke Energy, Grayson Rural Electric Cooperative, Jackson Energy Cooperative, Nolin RECC, Owen Electric, Salt River Electric, and South Kentucky RECC all offer rebates for qualified geothermal heat pump purchase and installation. If you use any of these utilities, you should contact them to find out how to claim your rebate. Rebate amounts can be considerable, thousands of dollars in some cases.
So, if you are a Kentucky resident and plan on getting a geothermal heat pump, make sure you take advantage of all the benefits you can. After all, the point of using geothermal heat pump technology is to save money, and there's no reason to overspend when buying one.
See All Kentucky Energy Incentives
To check availability, call us at 1-800-360-1569 or visit our online store.