Maximizing Geothermal Incentives: Connecticut
To check availability, call us at 1-800-360-1569 or visit our online store.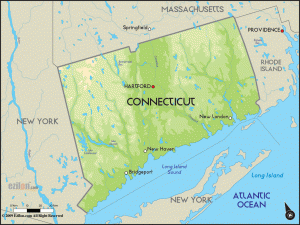 Very few areas of the New England corridor are known for their inexpensive cost of living and Connecticut is no exception. If you're a Connecticut homeowner, you're probably more familiar with that than most. Still, that doesn't mean you have to overpay on your yearly electricity costs. With a geothermal heat pump HVAC system for your home you can reduce your power consumption, shrink your carbon footprint, produce minimal emissions, enjoy the same great air comfort as you would with a traditional HVAC system, and, most importantly, save a lot of money. Thanks to a wide variety of Connecticut renewable energy incentives, you can also save money whenever you buy a qualified geothermal heat pump system.
One of the biggest savings areas available to a Connecticut homeowner who wants a geothermal heat pump is on the taxes. Geothermal heat pumps are not inexpensive systems, but they receive excellent tax breaks. For example, a homeowner can claim the 30% Federal Renewable Energy Tax Credit, the state Property Tax Exemption for Renewable Energy Systems, and the Sales and Use Tax Exemption for Solar and Geothermal Systems. Those tax incentives help to mitigate initial unit cost and maximize long term savings.
Through the Connecticut Housing Investment Fund and the Connecticut Clean Energy Fund, Connecticut homeowners also have avenues for financing other Americans may not. Both programs offer reasonable interest rates for geothermal heat pump purchase or real rebates after installation. The Energy Efficiency Fund also offers rebates for geothermal heat pumps installed in new home construction or in an existing home to increase energy efficiency.
For more information on geothermal heat pump incentives available to Connecticut homeowners, visit the Ingram's Water & Air State Incentives web site.
See all Connecticut Energy Incentives
To check availability, call us at 1-800-360-1569 or visit our online store.