Maximizing Geothermal Incentives: California
To check availability, call us at 1-800-360-1569 or visit our online store.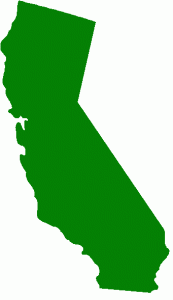 Californians pride themselves on riding the cutting edge of technology and innovation, which may explain why there are so many geothermal heat pump incentive programs available to them. Unlike traditional HVAC solutions, geothermal heat pumps perform both heating and cooling, reduce emissions to almost nothing, operate at over 100% efficiency, and save homeowner's money. California homeowners in particular can save money thanks to their high energy costs and local, state and Federal rebate programs.
Plumas-Sierra REC, Redding Electric, Southern California Edison, San Diego Gas and Electric, SoCalGas, Burbank Water & Power, Pacific Power and Truckee Donner Public Utility District may all be eligible for rebate dollars with a qualified geothermal heat pump purchase and installation. Those rebate rewards are on top of the 30% tax credit all Californians can claim thanks to the Federal Renewable Energy Tax Credit. Meanwhile, City of Santa Monica, County of San Bernardino, and Sonoma County residents may receive expedited permitting and extra incentives. Californians who need financing and who receive service from Anaheim Public Utilities could even be eligible for low-interest financing.
For more information on California geothermal heat pump incentives, be sure to bookmark the Ingram's Water & Air State Incentives web site in your browser.
To check availability, call us at 1-800-360-1569 or visit our online store.