Maximizing Geothermal Incentives: Arkansas
To check availability, call us at 1-800-360-1569 or visit our online store.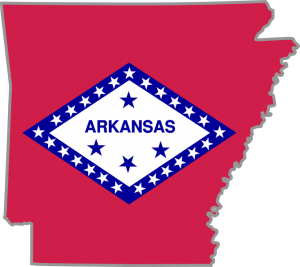 Like most Americans, Arkansas homeowners can save a lot of money every year if they upgrade their home HVAC system to utilize geothermal heat pump technology. Unlike traditional methods, a geothermal heat pump typically operates at greater than 100% efficiency, meaning it requires less power to get the same heating and cooling as a previous generation furnace or air conditioner. Due to their environmentally friendly operation, geothermal heat pumps produce minimal emissions and can reduce a home's carbon footprint. There are also a few ways Arkansas residents can save money on their geothermal heat pump purchase and installation, allowing them to save more over the life of their system.
Arkansas residents who get their utility service from Oklahoma Gas & Electric have an advantage in that they may be eligible for low interest geothermal heat pump financing. Under typical loan terms, payments may be as low as $50 per month, require no down payment, and the interest rate will always be competitive. Oklahoma Gas & Electric customers who already have a geothermal heat pump can instead apply for an efficiency rebate worth up to a few hundred dollars per ton. For more information, contact Oklahoma Gas & Electric.
The best option for Arkansas geothermal heat pump buyers is the U.S. Residential Renewable Energy Tax Credit. Thanks to recent legislation, U.S. citizens who invest in renewable energy systems such as geothermal heat pumps can claim a tax credit equal to up to 30% of the system cost. This tax credit can be carried over from year to year, and, depending upon how much the taxpayer spends, can be worth thousands of dollars. For more information on this tax credit, contact the U.S. Internal Revenue Service or the U.S. Department of Energy.
New incentive programs may state at any time and to keep up to date, be sure to visit the Ingram's Water & Air State Incentives web site.
See All Arkansas State Incentives
To check availability, call us at 1-800-360-1569 or visit our online store.