Maximizing Geothermal Incentives: Alabama
To check availability, call us at 1-800-360-1569 or visit our online store.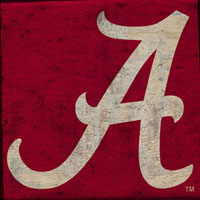 New windows, better insulation, and 'Green' building practices can all help homeowners save money on their yearly power costs, but few upgrades save as much as a geothermal heat pump. Geothermal heat pumps operate at over 100% efficiency, produce minimal emissions, and can provide both heating and cooling. They're a great option for homeowners interested in saving money over the long term, especially since a geothermal heat pump ground installation can last for half a century. Thanks to all the state, Federal and local incentives, geothermal heat pumps are an even better option for Alabama residents.
One of the biggest advantage an Alabama homeowner has is their access to a couple of different renewable energy financing programs. The Alabama Saves Revolving Loan Program, various local government energy loan initiatives, and a program by Alabama Power can all provide homeowners with low interest, reasonable payment options for purchase and installation of a geothermal heat pump system. Qualification standards vary and interested homeowners should contact a program provider for detailed information.
Another way Alabamans can save money on geothermal heat pump purchase is through local rebate and incentive programs. Regional cooperatives like South Alabama and Central Alabama Electric provide their customers with rebates whenever they install a geothermal heat pump. Meanwhile, Alabama TVA, through their Energy Right New Homes Program, pays out a rebate whenever a new home meets their program standards. A geothermal heat pump goes a long way towards making a home efficient enough to qualify. For more information on utility rebates, contact your local utility or visit the Ingram's Water & Air State Incentives web site.
Finally, one of the best ways a new geothermal heat pump owner can save money is by applying 30% of the purchase and installation cost as a tax credit thanks to the U.S. Renewable Energy Tax Credit program. Under current terms, a geothermal heat pump is eligible for the credit and taxpayers interested in learning more should contact the U.S. Internal Revenue Service or their accountant.
See All Alabama Energy Incentives
To check availability, call us at 1-800-360-1569 or visit our online store.