Importance of Correct Heat Pump Sizing
To check availability, call us at 1-800-360-1569 or visit our online store.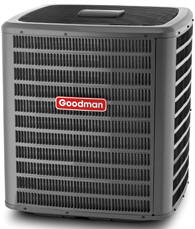 Heat pumps are available in a variety of models and size. One of the prime things that must be considered for the right selection of a heat pump is its size. In other words, the appropriate sizing of a heating system is highly vital to determine its efficiency as well as performance. Further, a properly sized heating system can render maximum heating and cooling comfort to your home. In fact, the heat pump you have chosen for your building must not be oversized or undersized.
For instance, if your heat pump is undersized, it will not only fail to deliver heat properly but also blow out cool air, thereby resulting in minimized efficiency and increased operating cost. Likewise, if it is oversized, it may entail increased power for its start up, in addition to short cycling due to output going beyond demand. The outcome will be increased operation cost, noisy functioning, minimized efficiency and excessive wear and tear.
On other hand, an appropriately sized heating system provides certain benefits in the form of shorter overall compression operation time, minimized defrost mode functioning and low frequency speeds. However, it is quite a tedious task to choose a right sized heating system, as complex calculations are involved for determining its size. Hence, it is advisable to seek assistance of a professional contractor who adopts most accurate heat pump sizing techniques now available in the industry.
To check availability, call us at 1-800-360-1569 or visit our online store.