HVAC Direct Digital Thermostats
To check availability, call us at 1-800-360-1569 or visit our online store.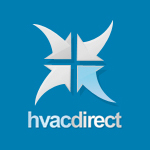 We are the leading dealers of completely automatic Programmable thermostats manufactured by industry leading brands available in the market. We offer high quality HVAC Direct Digital Thermostats that is designed with an adjustable temperature setting option for your special use and convenience. Since they can be used with both heatign and cooling systems, they are just the ideal indoor accessory that is suited to control signal to your heaters and coolers at the same time. Available as 4 convenient, pre-programmed temperature settings, our digital thermostats even helps in serving energy while you are sleeping or are away from home. With our digital thermostats, you can automatically store and repeat settings so as to adjust to the user's schedule. It offers the flexibility to accomplish different pre-programmed settings everyday.
Our digital thermostats are far more different from the manual thermostats in various features and advantages. The most important advantage of our automatic digital thermostat is that it is highly accurate and convenient without containing any mercury. It responds to the temperature changes in the room efficiently. It also comes with so many other features like Easier to read screens, greatest flexibility, highly affordable as compare to conventional systems, easy accessible and installable etc. Most importantly, they are far more efficient than traditional systems in terms of energy consumption and affordability. The digital face of this system offers various other flexible options designed for your specific convenience and needs.
Above all, they are designed to offer environment friendly performance and thus manufacture to decrease greenhouse gas emissions related with energy production. They also follow strict energy efficiency guidelines set by the government. We have a number of exquisite models of digital thermostats available here to choose from. We have both programmable and non-programmable digital thermostats available to be pricked out as per your wish. The best of all our product advantage is that our digital thermostats provide you with the expected return on your investment within 1 year. We offer free shipping for our products. We also offer the thermostats of popular manufacturers including White-Rodgers Thermostat, Climate Technology Corporation, Robertshaw Thermostat etc.
To check availability, call us at 1-800-360-1569 or visit our online store.