How to troubleshoot heat pump thermostat problems
To check availability, call us at 1-800-360-1569 or visit our online store.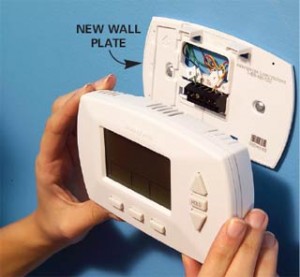 A number of heat pump related issues are directly attributed to the malfunction of thermostat. Mentioned below are some of the common problems that may arise due to thermostat issues.
Heat pump turning on and turning off frequently: One of the prime reasons for a heat pump to turn on and turn off frequently is due to thermostat issues. Additionally, this may also occur due to overheating issues and filter clogged with dirt and debris.
Room temperature is either too high or too low: If the room temperature goes higher or lower than the temperature that has been set on the thermostat, it can probably due to the inappropriate installation of thermostat.
Swings in room temperature level: This mostly occurs when there is some problem in thermostat's cycling process.
You can also troubleshoot thermostat issues by monitoring it. If there is any problem with the thermostat, it may display signs such as:
Clock without time
Display becomes void during heating
Display becomes void during cooling
Partial display or fluctuations in temperature
Buttons not working
Thermostat not working in tune with the changes in room temperature level
Unit running both heating and cooling option at the same time 7
It is highly recommended to seek assistance of a professional HVAC contractor to fix thermostat issues and ensure the smooth functioning of your heating and cooling system.
To check availability, call us at 1-800-360-1569 or visit our online store.