How to operate heat pumps efficiently during cold weather
To check availability, call us at 1-800-360-1569 or visit our online store.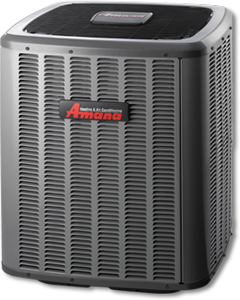 Heat pumps are considered an excellent option to warm your home during the coldest months of the year. However, the continuous operation of heating system may sometimes result in huge energy bills. If you want to save energy and cut down the energy bills while combating the cold weather, then mentioned below may prove helpful to you.
Pay attention while using thermostat during winter, as it controls the functioning of your heat pump. Make sure that the thermostat is not placed beside vents or windows. Likewise, if you use a programmable thermostat, program it to elevate temperature only during the particular times of a day when you will be home. Further, if you are not at home, set the temperature to low. It is also not a good option to adjust the thermostat manually over two degrees at a time.
Try not to let the heat pump operate in auxiliary heat mode.
Since clogged air filters affect the efficient functioning of a heat pump, ensure that you clean or replace them in regular intervals.
Clear away snow and all kinds of grass as well as shrubs found beside your heat pump's outdoor unit.
Keep doors as well as windows closed while operating the heat pump.
Pull the curtains and blinds away from the window to allow sunlight to come in during day time. However, close them at night to keep away the cold air.
Since it extracts humidity and warm air from the building, use exhaust fans only when required.
Above all, it will be a good choice to get your heat pump verified by an experienced service technician, who can easily troubleshoot and fix heat pump issues thus ensuring its smooth functioning.
To check availability, call us at 1-800-360-1569 or visit our online store.