Heat Pump Troubleshooting and Maintenance Tips
To check availability, call us at 1-800-360-1569 or visit our online store.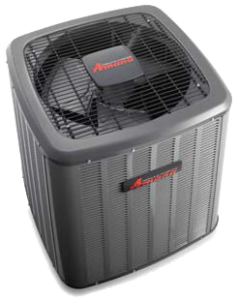 One of the major components of a heat pump is its coils. In other words, the efficiency as well as reliability of your heat pump largely depends on its coils, as they serve as the heat exchanging unit of your heating and cooling system. In fact, if there is any problem with the coils, it may affect the smooth functioning of your heat pump system. Hence, it is vital to properly maintain your heat pump coils. Mentioned below are some tips to troubleshoot heat pump coil issues and maintain it effectively.
If your heat pump unit freezes with ice or its compressor is not functioning properly, then it may be due to a contaminated coil. It is therefore vital to keep your heat pump's condenser coils as clean as possible. In order to clean the coils, first unscrew the cover of the unit. This in turn will provide access to the inside of unit as well as coils. If coils have excess build-ups, use a whisk broom to gently remove dirt and debris. Now switch on the unit to check whether the heat pump is functioning properly.
The out of order motor can also affect the efficient performance of heat pump coils. You can troubleshoot this issue by checking whether the heating / cooling fan is spinning properly. If fan does not spin properly, you will have to get your bad motor replaced with a new one. For best results, it is recommended to seek assistance of an experienced service technician to troubleshoot and fix heat pump coil issues.
To check availability, call us at 1-800-360-1569 or visit our online store.