Haier HR60 Split System Heat Pump
To check availability, call us at 1-800-360-1569 or visit our online store.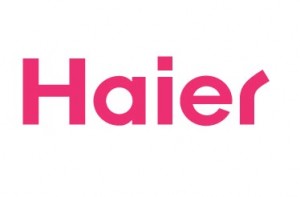 The summer is really starting to warm up and some experts are already predicting this winter will produce record colds. That might have got you thinking about upgrading your home heating, ventilation and air conditioner system. If you are, then there's no better way to provide your family with dependable air comfort in bother summer and winter than with a split system heat pump. With these innovative systems you can reduce your overall electric bill and enjoy the same pleasing interior temperatures as you did with your traditional air conditioner and gas furnace.
One of the more powerful split system heat pumps available on the market today is the Haier HR60. This compact installation can produce up to 60,000 BTUs, more than what many households will need. It will do all that with an energy efficient Bristol Compressor that can hit a 13 SEER rating and ozone-friendly R-410A refrigerant. That combination will keep your electric bill low, reduce your carbon footprint and won't impact the ozone layer like the air conditioners of the past would have. Best of all, you get to be green and save some green at the same time.
The HR60 Split System Heat Pump is also designed to provide for all your heating and cooling needs well into the future. A galvanized steel cabinet houses the exterior unit and a full metal jacket encloses the condenser coil itself. The fan motor is also permanently lubricated. If something does go wrong, you can fall back to the 10 Year Warranty on parts and the other 10 Year Warranty on the Bristol Compressor. So, not only does this heat pump save you money, but the warranties will keep you from spending any more if there is a problem.
To check availability, call us at 1-800-360-1569 or visit our online store.