Haier HR42 Split System Heat Pump
To check availability, call us at 1-800-360-1569 or visit our online store.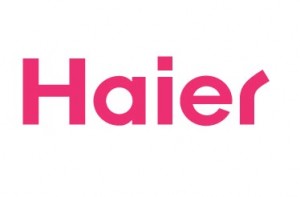 Haier is a relatively new player to the international heating, ventilation and air conditioner market. They started out as a local refrigerator maker, but from the early '80s to today they've grown over 11,000 percent! Now they make everything from air conditioners to heat pumps and more and are continually looking for new ways to grow. So long as they keep bringing quality products like the HR42 Split System Heat Pump to market that growth trend should keep rising steadily.
The Haier HR24 Split System Heat Pump is a dependable unit that can provide solid heating in winter and crisp cooling in summer. It uses ozone-friendly R-410A refrigerant and the famous Bristol Compressor. The exterior condenser coil is protected by a full metal jacket and a galvanized steel cabinet covered with powder coat paint to resist the elements. The elevated base pan will ensure non-corrosive drainage and the permanently lubricated fan motor will function without a hitch. Of course, all those features add together to produce one energy efficient air-source heat pump.
If you are spending a lot of money on your monthly electric bill in summer and winter, then you should seriously consider upgrading to a split system heat pump that can do both jobs. Heat pumps are more energy efficient than traditional air conditioners and can save you some serious money on your seasonal energy bills. You also do not have to worry about long life performance with this model. Haier is so confident of the HR42's performance that they provide you with two warranties. The first is a 10 Year Warranty on parts and the second is another 10 Year Warranty, but that one is specifically for the Bristol Compressor. With such considerable warranty coverage, quality design and energy efficiency in their products it is no wonder that Haier has grown to be the company they are.
To check availability, call us at 1-800-360-1569 or visit our online store.