Haier HR24 Split System Heat Pump
To check availability, call us at 1-800-360-1569 or visit our online store.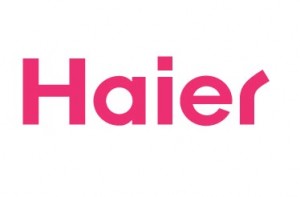 The summer is heating up and a good air conditioner would help cool things off. Of course, if you wait long enough, winter will cool things off and then some and for that you'll need a solid furnace to keep you warm. Or you could just split the difference with an air-source heat pump and use it to do the job of an air conditioner and gas furnace in one system even while it saves you money on your energy bill.
A split system heat pump like the Haier HR24 is in function an air-source heat pump split between exterior and interior units connected by refrigerant pipes and utility cables. The exterior cabinet houses the condensing coil and either exhausts or takes in heat depending upon the season and what you need. The interior unit houses the evaporator coil and the air handler and puts out the conditioned air. Through the refrigerant pipes flows R-410A which is an ozone friendly and Green refrigerant. That's good for the environment, but so is the fact that the heat pump's improved efficiency will lower your overall carbon footprint and reduce what you spend on your monthly energy bill. If you live in an area of the country with inflated energy costs, then that can equal a lot of money you don't have to pay out every month.
The HR24 Split System Heat Pump isn't just a pretty face. It has it where it counts too. The exterior cabinet is made of galvanized steel and there is a full metal jacket covering for the condenser coil. If that weren't sufficient protection, Haier has your back with a 10 Year Warranty on parts and a second 10 Year Warranty just for the condenser coil itself. Haier figures you should only pay for their product once.
To check availability, call us at 1-800-360-1569 or visit our online store.