Haier HPH60 Packaged Heat Pump
To check availability, call us at 1-800-360-1569 or visit our online store.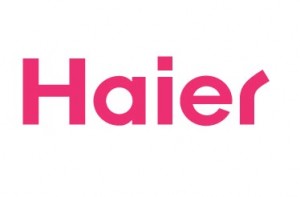 If you need a lot of heating and cooling power for your home, then look no farther than the Haier HPH60 Packaged Heat Pump. In case you don't know, an air-source heat pump can do the job of an air conditioner and a gas furnace combined in one convenient package. These units are also typically more energy efficient than traditional models, which means you get to reduce your yearly electric bill and put money back into the bank. That is a cost-effective option as energy prices continue to rise.
The HPH60 Packaged Heat Pump uses an energy efficient compressor to maximize its heating and cooling capacity. It gets 14 SEER performance which exceeds the most recent U.S. government minimum standards. The compressor also uses factory charged R-410A refrigerant, a chlorine free and non-ozone depleting hydrofluorocarbon gas. That means you get to do right by the environment while saving money and getting the air comfort you want. If you live in an area that suffers from harsh winters, you can also opt for an electric heat kit to provide up to 25kW of extra heating on the coldest days.
You also get the peace of mind that a 10 Year Limited Warranty on the compressor and parts can offer. Not that you are likely to need it, since Haier protects the packaged heat pump with a heavy gauge cabinet made of galvanized steel. The condenser coil is also made of rifled copper tubing for superior heat conduction and improved resistance to corrosion. With easy access service panels and louvered air inlets, you get even more defense against damage. The warranty, quality components and energy efficiency make the HPH60 Packaged Heat Pump a real option for all your air comfort requirements.
To check availability, call us at 1-800-360-1569 or visit our online store.