Haier HPH48 Packaged Heat Pump
To check availability, call us at 1-800-360-1569 or visit our online store.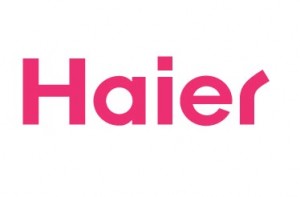 The Haier Group manufactures and sells a full line of residential heating, ventilation and air conditioner products. The HPH Series of packaged heat pumps is a strong offering, intended to provide years of heating and cooling while also reducing household energy consumption. Heat pumps like the HPH48 can do the job of a traditional air conditioner and gas furnace while some may qualify for a 30% Energy Star Tax Rebate and other local energy efficiency discounts. Consult with your local municipal government to find out about any incentives they offer and if a packaged heat pump would qualify you.
Even if your local government lacks energy efficiency incentives, the HPH48 Packaged Heat Pump provides its own. The unit utilizes a high efficiency compressor to routinely reach a 14 SEER performance during summer cooling. That's an energy efficiency ratio likely to save you money on your seasonal energy bill, especially if you live in energy-expensive regions of the country. To put the cherry on top, the packaged heat pump is factory charged with R-410A refrigerant. R-410A is a chlorine free hydrofluorocarbon gas that will not damage the ozone layer. That makes this heat pump a very green choice.
You also get a 10 Year Limited Warranty on the compressor and another 10 Year Limited Parts Warranty. That's ample protection which will work well with the heavy gauge and galvanized steel construction of the cabinet. The service ports for routine maintenance are also designed to be easily accessible without having to remove access panels and with the full perimeter base rails the installation process is simplified. All in all the Haier HPH48 Packaged Heat Pump is a dependable, cost effective and reliable choice for your home air comfort needs.
To check availability, call us at 1-800-360-1569 or visit our online store.