Haier HPH36 Packaged Heat Pump
To check availability, call us at 1-800-360-1569 or visit our online store.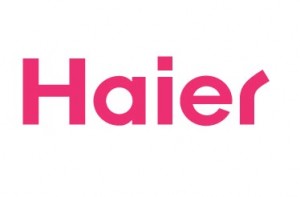 The Haier HPH36 Packaged Heat Pump is a basic heat pump design that lacks the flash of some models, but has the quality components to do the job. Like most packaged heat pumps, the HPH36 can provide cooling in summer and heating in winter according to owner requirements. The HPH36 is also, by nature of being a heat pump, typically more energy efficient than traditional air conditioners or gas furnaces, especially if local energy costs are exorbitant. This can translate into real cost savings, but, since it is an air-source heat pump, the HPH36 does not do as well when the temperature drops and, if the environment suffers from serious cold conditions, supplementary heat is likely necessary. In light of this fact, Haier offers an optional electric heat kit up to 25kW with this packaged heat pump.
Other than during extreme cold, the HPH36 Packaged Heat Pump should perform as designed. It uses a high efficiency compressor and internal relief valve to get 14 SEER performance, a solid rating. The cabinet is constructed from heavy gauge, galvanized steel and features full perimeter base rails. The condenser coil features rifled copper tubing for superior heat conduction and aluminium fins. The unit uses R-410A chlorine free refrigerant and the air inlet panels are louvered to protect external debris from damaging the coil. Haier is also confident in the life of their heat pump and covers the compressor with a 10 Year Limited Warranty and the other internal parts with a second 10 Year Limited Warranty.
To check availability, call us at 1-800-360-1569 or visit our online store.