Haier HPH24 Packaged Heat Pump
To check availability, call us at 1-800-360-1569 or visit our online store.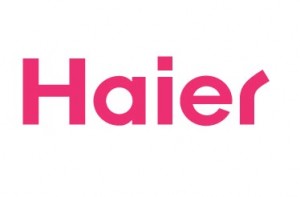 The Haier Group has recently become a major force in the international heating, ventilation and air conditioner market. They only began selling products outside of the Chinese domestic market in the early 1980s, but since then have grown by leaps and bounds. Today they are a major refrigeration supplier and also expanding their line of heat pumps, air conditioners and furnaces. They have a line of packaged heat pumps available for residential and commercial installation and their heat pump offerings are likely to grow more diverse as Haier becomes more invested in this growing market.
The HPH24 Packaged Heat Pump is Haier's basic packaged model. It typically achieves 14 SEER performance by way of its highly efficient and reliable compressor. SEER stands for Seasonal Energy Efficiency Ratio and is the mark by which the industry measures the cooling performance of air conditioners and heat pumps. The HPH24's 14 SEER is a step above the U.S. government's mandated minimum and a likely energy saver, especially if a homeowner is replacing an outdated air conditioner unit.
The HPH24 Packaged Heat Pump also uses heavy gauge, galvanized steel in the construction of the cabinet, the main housing for the unit, and adds full perimeter base rails to simplify the installation process. To supplement the compressor, Haier also uses coils with aluminium fins and rifled copper tubing for superior heat conduction. The gas flowing through the heat pumps tubes is also R-410A that is ozone-friendly and contains no chlorine. The model is horizontal or downflow convertible and service ports are easily accessible. All in all the HPH24 is a solid entry into the heat pump market.
To check availability, call us at 1-800-360-1569 or visit our online store.