Features of ClimateMaster Tranquility 27® Heat Pumps
To check availability, call us at 1-800-360-1569 or visit our online store.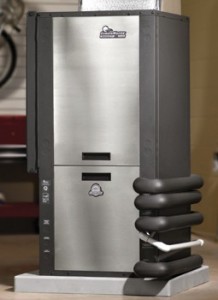 ClimateMaster is one of the leading manufacturers of top-notch geothermal heat pumps. It has in its stock line a vast range of heat pumps that are both economical and environmental friendly. If you want to own a ClimateMaster heat pump that provides maximum efficiency and cost savings, then opt for its Tranquility 27® heat pump. With the installation of this heat pump, you can enjoy a number of benefits such as flexibility, comfort, noise free operation, and long lasting performance, in addition to efficiency and low utility bills, thanks to its amazing features.
Among the features that make this ClimateMaster Tranquility heat pump special are:
Chlorine free, zero ozone depletion HFC-410A refrigerant unit
MERV 11 2" Pleated filter with capability to store a large amount of dirt and debris
Tin Plated Air Coil that provides protection to your heating system against corrosion due to chemicals from building materials like floor covering and paints
Copeland Scroll Compressor that promotes for the quieter performance of the heat pump
A specialty of this heat pump is that it is manufactured on the basis of the IPCS (Integrated Process Control Assembly System) – a highly sophisticated manufacturing system that guarantee top quality of the heating system. To ensure the safety of the heat pump, it features high pressure and loss of charge that protect the compressor and low temperature protection sensors to safeguard the coaxial heat exchanger and air coil. Further, it is ETL listed and certified by associations and organizations like AHRI, ASHRAE, ANSI, and ISI.
Best of all, ClimateMaster's Tranquility 27® heat pump is covered by a 10 year limited warranty on all parts, along with a five-year labor allowance.
To check availability, call us at 1-800-360-1569 or visit our online store.