Comforteer Series Gas Furnaces
To check availability, call us at 1-800-360-1569 or visit our online store.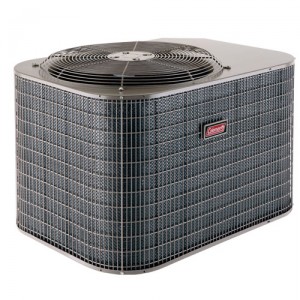 Fuel costs are rising and if your gas furnace does not burn as efficiently as it could, then chances are you are throwing money away. There are a lot of energy efficient gas furnaces on the market that can warm your home and minimize the amount of fuel you need. These advanced designs help you lower your overall consumption while also burning much cleaner than previous gas furnace generations. That makes them a lot better for the environment and your pocket book.
As part of its HVAC business, Coleman manufactures the Comforteer Series of gas furnaces. These units can deliver between 80% and 94% AFUE. AFUE stands for Annual Fuel Utilization Efficiencies. It is a measure of how efficiently a gas furnace burns its fuel to provide seasonal warmth. An 80% AFUE is the new standard for gas furnaces and 95% is a very solid efficiency performance. If either is an upgrade to whatever your current gas furnace's AFUE is, then that is likely to save you money down the road.
The Comforteer Series Gas Furnaces also feature electronic ignition, an improvement that increases reliability compared to traditional pilot lights. Coleman also fits their units with an insulated blower compartment to minimize the operating decibel level while also reducing heat loss. Some of the Comforteer Series also qualify for Energy Star Tax Rebates and other Federal tax credits. Those can help reduce the purchase cost of your unit which makes the energy savings you'll get down the road worth even more. Overall, the Comforteer Series Gas Furnaces are solid models that can deliver what most customers require.
To check availability, call us at 1-800-360-1569 or visit our online store.