Coleman Gas Furnace Review
To check availability, call us at 1-800-360-1569 or visit our online store.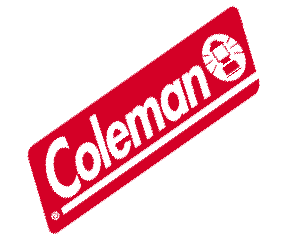 Coleman Heating & Air Conditioning may have gotten its start as a lantern manufacturer, but the company has been in the furnace business nearly as long. They were building gas floor furnaces in the early years of the Great Depression and would continue to expand their involvement in the heating, ventilation and air conditioner business throughout the 20th Century. Today, Coleman is an important industry leader and at the forefront of innovation and value.
Coleman manufactures a variety of HVAC products and has an established line of gas furnaces for residential and light commercial use. As many HVAC companies do, Coleman organizes their line according to AFUE efficiencies and default components. Every Coleman gas furnace series is made with quality parts and supported by substantial warranty coverage, but they vary in capability and running characteristics.
- The DGAA and DGAH Series achieve 80% AFUE, a solid efficiency rating when it comes to gas furnaces. They are primarily intended for Downflow application installation and meant for the mobile home market. Depending upon the unit, they can provide from 56k to 90k BTUs of heating power. Price ranges from $1193 to $1488 depending upon unit and options.
- The most efficient of Coleman's gas furnaces is the MG9S and it achieves a 95.5% AFUE, one of the best in the industry. It is also meant for the mobile home market and comes with a 12 Year Limited Warranty on the heat exchanger and a 2 Year Limited Warranty on parts. For an MG9S the price ranges from $1600 to $1900 USD.
- The FC9T gas furnaces are intended for residential or light commercial installation and are installed in high-efficiency upflow applications. AFUE ranges between 92.8% and 94% depending upon model. They are value priced with the highest unit costing only $1322 USD.
- The FC9V is an Upflow 2 Stage Variable gas furnace that is available from 92.5% to 95% AFUE. They are designed to use natural gas as fuel, but liquid propane kits are available. A typical FC9V costs around $1600 USD
To check availability, call us at 1-800-360-1569 or visit our online store.