Choosing an Air Conditioner
To check availability, call us at 1-800-360-1569 or visit our online store.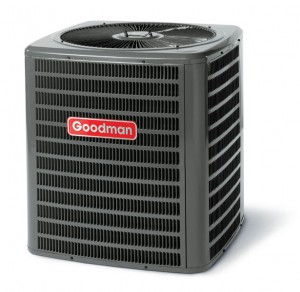 A house is now incomplete without an air conditioner. In other words, air conditioners have now become essential to enhance the comfort level of your building. However, if you plan to install an air conditioner in your home, it can be a long term investment and hence a number of things must be taken into consideration for its right selection. Here are some tips that may prove helpful for the appropriate selection of an air conditioner that will match the requirements of your house.
An air conditioner must be chosen primarily on the basis of the size of the hall or room, for which you must take into account air conditioner's nominal capacity. This in turn is determined in terms of BTUs (British Thermal Units). For instance, if you need to cool a small room, an air conditioner with a nominal capacity of 3,500 BTUs can best serve the purpose. On the other hand, if it is a bigger room, you may require an air conditioner with a capacity of 5,000 BTUs. Another major factor that must be considered for the selection of best air conditioner is its SEER (Seasonal Energy Efficiency Ratio). The higher the SEER rating, the more efficient will be functioning of your air conditioner. For best results, opt for an air conditioner with a SEER rating of 12.0.
Equally important is to compare the features as well as price of different air conditioners now available in the market. An air conditioner with more features will set back you a good amount. It is therefore important to consider your budget as well. Above all, check for the warranty options of the air conditioner you have chosen. Most of the name-brand air conditioners are now backed by five to ten years limited warranty.
To check availability, call us at 1-800-360-1569 or visit our online store.