Choosing a Ductless Heat Pump
To check availability, call us at 1-800-360-1569 or visit our online store.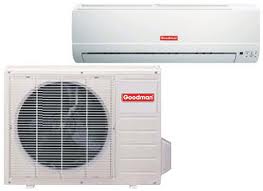 Ductless heat pumps, otherwise known as mini split heat pumps, are regarded as a flexible as well as cost effective solution to keep your home warm during winter and cool during the summer. Its installation is considered a perfect choice in buildings that do not have forced air ducts. Further, it is highly portable and needs less space for its installation thus making it a preferred choice for bedrooms and additions. However, in order to get best results from a ductless heat pump, it is important to take into account certain factors, prior to its purchase.
A ductless heat pump must be chosen depending upon the size of your room where you want to install the heat pump. Hence, make sure that you opt for a right sized ductless heat pump that could effectively cool and heat your room. For the right selection of heat pumps, it is also important to compare the different models of ductless heat pumps now available in the market. Most of the ductless heat pumps can heat or cool only a single room while some comes with options to heat and cool multiple rooms.
Equally vital is to check for your heat pump's installation requirements, for which you have to compare available space as well as preferred installation location with the installation instructions provided by the manufacturer. Apart from these, be sure to look for its SEER (Seasonal Energy Efficiency Rating). The higher the SEER rating, the more efficient the functioning of your heat pump will be, resulting in lower energy bills. Above all, check whether the ductless heat pump you have chosen is accompanied by excellent warranty options.
Once you have selected an appropriately sized heat pump with good SEER rating and warranty options, ensure that it goes with your home's décor and appearance.
To check availability, call us at 1-800-360-1569 or visit our online store.