The residential Federal government tax credit went into effect February 2009 and covers all Geothermal systems installed until December 31, 2016. The heat pump must meet all federal Energy Star program requirements in effect at the time the installation is completed. The tax credit allows for homeowners to receive multiple credits for secondary homes as well. The property where the heat pump is install does not have to be your primary residence. Included expenditures are: labor costs, onsite preparation, assembly, original system installation...
read more
In the video above, Mr. Fisher explains how his experience with Ingram's Water and Air went. He talks about every aspect of his purchase from talking with his local HVAC technician to the day his AC equipment was delivered. Mr. Fish took advantage, after his purchase, of our Press Play Rewards program and saved up to 7% off of his purchase. Read all about Press Play Rewards and how you can save money on your next heating and air...
read more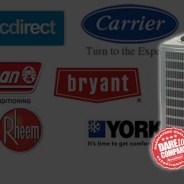 We offer Goodman, Carrier, Trane, Hvac Direct, and many other highly recommended units on the market today to give you the best shopping experience possible. We also offer many different products such as geothermal heat pump systems, gas furnaces, complete split systems, packaged heat pump systems, ductless mini split systems, and much more.
read more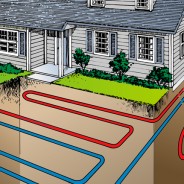 Geothermal heat pumps are the most efficient and energy saving systems on the market today. Because of the earths stable ground temperature, geothermal systems are able to use this to effectively heat and cool your home. Closed loop applications are the most common installation method, however open loop applications, lake loop applications, and slinky loop applications are also used. Investing into a geothermal unit can save you money in the long run and also qualify for federal tax incentives.
read more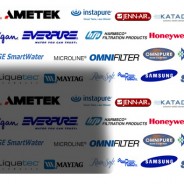 We offer many water filters from a variety of different manufacturers, sizes, and types including reverse osmosis, point of use filters, portable filters, and whole house filtration systems. Installing a filtrated water system is one of the most healthy and beneficial decisions for a homeowner to make and removes a number of different unwanted sediments in normal tap-water.
read more