Bryant Air Conditioner Condenser Review
To check availability, call us at 1-800-360-1569 or visit our online store.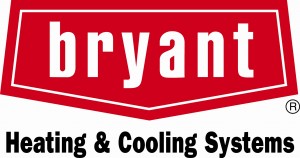 During the height of summer is when your air conditioner's condenser gets its toughest workout. The condenser coil often has to work double-duty dissipating heat outside the house to keep things cool and comfortable on the inside. This work necessitates the condenser coil be located in the exterior air conditioner unit and that exposes it to inclement weather, potentially damaging debris and extreme temperatures. If any of these things cause injury to the condenser coil that can lead to energy inefficiencies or total system failure and that will likely cost you a lot of money not to mention making you sweat, literally.
The Bryant Company is no stranger to the perils facing air conditioner condenser coils, since they've been manufacturing home heating, ventilation and air conditioner units for decades. Bryant is one of the leading members of the HVAC industry and has perfected numerous methods for insuring long-lasting condenser coil operation. Their Legacy Series is protected by a dense wire coil guard while the Preferred and Evolution Series air conditioners use the patented DuraFlow louvered grill. These defensive mechanisms keep out wind-tossed debris or curious animals.
Of course, Bryant also builds protections into the condenser coil itself. Bryant's condenser is a copper tube and aluminium fin coil. The copper tubing is a superior corrosion resistor compared to previously all-aluminium tubes and much easier to repair. Copper is also an excellent heat transfer which increases energy efficiencies, so you get protection and better energy usage.
Overall, Bryant has built a condenser coil the equal of any competitor devices and provides superior protection to keep it operating for years at a time. Bryant's condensers are energy efficient, durable and guaranteed to do what you're most interested in: cool your home.
To check availability, call us at 1-800-360-1569 or visit our online store.