Best Heat Pump Battle: Goodman vs Carrier Mid-Range Models
To check availability, call us at 1-800-360-1569 or visit our online store.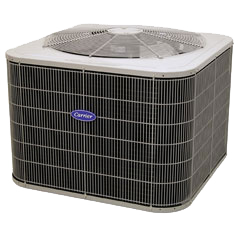 There is no award for second place in Best Heat Pump Battle; there is only the victor and the defeated. In the never ending struggle for supremacy in the heat pump market, Carrier and Goodman often come into conflict. Each has a history of providing quality home air comfort products and neither is willing to back down. So, in the battle between mid-range heat pump models will the Carrier Comfort Series reign supreme or will it be cast down by the Goodman SSZ14?
All heat pumps are measured by an exacting energy efficiency standard known as a SEER rating. The higher the SEER the more efficient the heat pump is considered and the more money the consumer can save over the long term. Here, the Goodman SSZ14 achieves a 15 SEER, a significant achievement, but Carrier will not be daunted. The Comfort Series can achieve up to a 16 SEER rating, just edging out Goodman in this crucial category.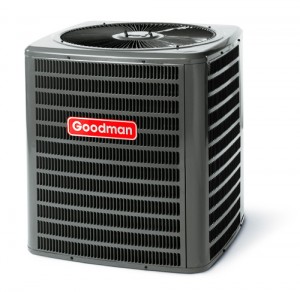 Warranty coverage is the next venue in which the mid-range titans must do battle. Carrier offers a 10-Year Limited Warranty and considers that sufficient. Goodman does not. The SSZ14 comes with a Lifetime Limited Warranty on the scroll compressor, a 10-Year Limited Warranty on parts, and wins this skirmish in the greater war.
Then comes the grand conflict of price. The Goodman SSZ14 in a complete package can be had for as low as $2,139 USD. On average, the Carrier Comfort Series is priced around $3,000 USD. The SSZ14 is similar and cheaper, point to Goodman.
Who proves victorious? What's more important for you – overall energy efficiency or superior warranty and lower price? That's something only you can know, just as only you can decide who wins Best Heat Pump Battle.
To check availability, call us at 1-800-360-1569 or visit our online store.