A Brief History of Rheem Manufacturing Company
To check availability, call us at 1-800-360-1569 or visit our online store.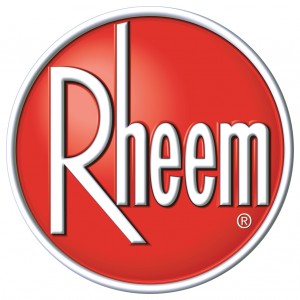 You might not think the purchase of a galvanizing steel plant would lead to the creation of a major heating, ventilation and air conditioner company, but, if you did, you'd be wrong. That's exactly what happened in the 1920s after Richard and Donald Rheem bought one. They turned that steel plant over to water heater production and were selling units on either coast by 1936. And, like many businesses, they took the profits from their water heater sales and pushed those back into the company, eventually expanding into space heating units and oil furnaces.
In 1959, Rheem and its varied product sales were successful enough to provide the hard capital and financial backing necessary to purchase Ruud Manufacturing Company and further expand its business. This allowed Rheem to push into the then rapidly expanding air conditioner market. By 1985, Rheem was able to acquire the Raypak company and use that leverage to further expand their HVAC business. Rheem would itself then be acquired in 1987 by Paloma Industries, a major gas appliance manufacturer, located in Nagoya, Japan.
Today, the Rheem Manufacturing Company is a major player in the heating, ventilation and air conditioner market. Rheem has its headquarters in Atlanta, Georgia, but maintains manufacturing and distribution facilities for its varied products across the United States and around the world. It offers a massive variation of products for home and residential HVAC needs including, but not limited to water heaters, tankless water heaters, solar water heating systems, hydronic and geothermal systems, indoor air quality accessories and more. Rheem fashions itself as a one-stop-shop for HVAC and water heater needs and seems poised to be just that for the foreseeable future.
To check availability, call us at 1-800-360-1569 or visit our online store.