A Brief History of Haier Group
To check availability, call us at 1-800-360-1569 or visit our online store.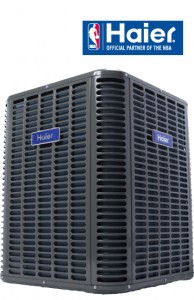 One of the defining aspects of the late 20th Century and the early 21st has been the rise of China. Before the Nixon visit in the 1970's, China was still the world's backward giant. It possessed a vast population and massive territory, but its economic production was insignificant compared to the industrialized West and the Soviet Union. China's re-emergence into competition is a remarkable story and, in many ways, the rapid growth of the Haier Group can be seen as a microcosm of that rise.
Haier began its existence as a rather unremarkable refrigerator company in Qingdao, China in the 1920s. In those years there was significant American, European, and Japanese investment in China and everyone was looking for some way to tap the Chinese market. That market disappeared for decades after the Communist victory in 1949 and the subsequent Korean War between East and West. Haier became a state-owned company and trundled along, barely surviving the disastrous economic policies of the 1960s.
By the 1980s, the little refrigeration company in Qingdao was still a state-owned enterprise and teetering on the edge of bankruptcy. China itself was trying to enter the international market and with limited success. In an attempt to save the business, the Qingdao city government brought in a new manager – Zhang Ruimin. Zhang set to work immediately reorganizing and rebuilding the business. He put an emphasis on quality controls while at the same time looking for foreign partnerships as there were a lot of foreign companies looking to do business in China after detente. Zhang and his company decided to partner up with a German interest known as the Liebherr Group. Eventually this would lead to calling the company, Haier, a mixture of the German and Chinese names.
Today, Haier can only be considered as fantastically successful. From 1984 to 2000 its business grew 11,500 percent. It is a major force in the refrigeration market and has expanded its business to sell other household appliances such as television, microwaves, and, importantly for us, air conditioners. Given its enormous growth and financial assets, Haier will very likely continue to be a major player in the world market and has the ability to become a serious competitor in the international HVAC industry should it so desire. If you're going to watch one company in the next decade, then watch Haier.
To check availability, call us at 1-800-360-1569 or visit our online store.