A Brief History of Amana Corporation
To check availability, call us at 1-800-360-1569 or visit our online store.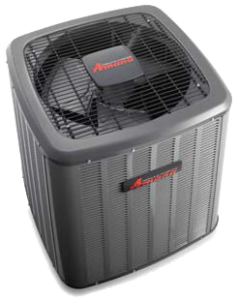 Founded in 1934 by George Foerstner, the Amana Corporation is mainly known today as a brand name associated with home appliances. Amana has a substantial line of refrigerators, ranges, microwaves, washers, dryers, and other home products. However, in its history the Amana Corporation has dabbled in the heating, ventilation and air conditioner industry and there are still some HVAC products that today carry the Amana brand logo.
Born in Middle Amana, Iowa, the company that would later become the Amana Corporation was first known as the Electrical Equipment Company. People in 1934 were not known for their naming creativity and all George Foerstner wanted to do was manufacture walk-in coolers for commercial usage. Eventually a consortium known as the Amana Society acquired the Electrical Equipment Company, changed the name to Amana Refrigeration, and began manufacturing refrigerators for residential use.
Amana continued to produce refrigerators through the '30s, '40s, and '50s and would not enter the home air conditioner market until 1954. They continued to diversify their business expanding to furnaces, ovens, dishwashers, and dryers. Raytheon acquired Amana in 1965, just in time for Amana to introduce the first microwave for home use in 1967.
Eventually, Goodman Global bought Raytheon and thereby acquired the Amana Corporation. As Goodman was looking to specialize in HVAC manufacture, they spun off Amana's appliance business and sold it to Maytag who was in turn acquired by Whirlpool. Goodman continues to make use of the Amana air conditioner end of the company and the brand name can still be found on numerous products. At the same time, Whirlpool continues to produce Amana home appliances leading to the very curious situation in which two sets of products with the same brand name are not, in fact, products of the same owning company. Huh.
To check availability, call us at 1-800-360-1569 or visit our online store.