3 Things to Consider When Choosing an Air Source Heat Pump
To check availability, call us at 1-800-360-1569 or visit our online store.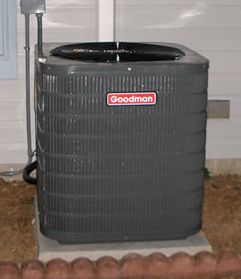 Air source heat pumps are a great alternative for those looking for a reliable and cost effective heating and cooling system. One of the significant benefits of an air source heat pump is that it is highly efficient, since its functions involve transferring of heat from one place to another rather than transforming it from a fuel, as is the case of a combustion heating unit. A variety of other benefits also come with the installation of an air source heat pump, such as eco friendliness, quieter performance, and enhanced performance. However, in order to get complete benefits from an air source heat pump, it is important to take into consideration three main factors for the right selection of this type of system, such as:
Energy Efficiency Rating
The efficiency of an air source heat pump is determined by its efficiency ratings in the form of the Heating Seasonal Performance Factor (HSPF) and the Seasonal Energy Efficiency Ratio (SEER). The HSPF rates the efficiency of the electric-resistance elements as well as compressor. A heat pump of top quality standards will mostly have an HSPF from 8 to 10. On the other hand, the SEER rating indicates the cooling efficiency of a heat pump. In short, the higher the HSPF and SEER, the more efficient will be your heat pump.
Size
For a heat pump to function properly, it must be appropriately sized to fit the requirements of your home. Since complex calculations are involved for the determination of an appropriate size of a heat pump, it is recommended to seek assistance of an experienced HVAC contractor to calculate its size.
System Features
Before buying a heat pump, take into consideration the specifications and features of the particular unit. To get maximum results from your heating system, it would be a good option to choose a heat pump with features such as R-410A refrigerant unit, two-stage Copeland UltraTech scroll compressor, quiet condenser fan motor and factory installed air filter.
To check availability, call us at 1-800-360-1569 or visit our online store.